Round shrinker jaws HELIOTECH design labyrinth gap model diameter 40 mm.

Registered industrial design
HELIOTECH shrinker jaws diameter 40 mm perspective micrometer
HELIOTECH shrink dies labyrinth gap model fi 40 mm hand closeup.

Shrinking dies advantages:
- Small, suited to tight corners
- Less wrinkles on the sheet metal due to the labyrinth gap
- A small flat imprint on the metal sheet
- The lack of any parts of vulcanised rubber as they age
- Quick response thanks to strong steel springs (no rubber)
- Densely packed bearing needles are able to withstand high load (also possible accidental overload)
- Needle (better or worse lubricated by the user) provide the ability to trouble-free operation (friction, overheating and seizure) also at higher stroke frequencies
- The essence of this design are rolling raceways, in particular the fin,
which takes back all needles in return motion to the starting point.
Needles actually roll, will not slip.
- A solution without a tongue and groove guide (keyway), allows for gentle rotation of the jaws (especially when bending narrow angles)
- inclination angle is optimized for sufficient friction (grip) between the serrated top surface of dies and the sheet metal
on the one hand
and on the other hand, a low necessary machine pressure
- Carefully selected tool steel. In our standard technical data we serve dies hardness about 60-62 HRC.
Actually due to additional chemical treatment during the heat treatment of our micro-teeth
we obtain even several grades higher surface hardness - with adequate core strength of the teeth and main jaws body.

What needs special attention?
Keep micro-teeth on shrinker dies in proper cleanliness.
Do not allow the jaw to slide along the the sheet (this occurs when the micro-teeth of the shrinking dies have become dirty clogged)
As long as the jaws are actually clench metal sheet and do not work like a file - then they will serve you for a long time.
For pre-cleaning, use a wire brush (not being able to remove everything) - and then a sharp, pointed knife

Shrink jaws Heliotech model principle of operation

Not recommended for use on:
- Forging hammer (spring driven)
- Pneumatic planishing hammer

Proper application, correct operation:

- on the eccentric type presses, knee type machines,
- pneumatic presses, smal hydraulic presses (slow) however,
only with possibility of acurate power settings and possibility
of exactly stroke dead point adjustment.
Shrinker jaws Heliotech model needle bearing

HELIOTECH shrinker dies - clean Design
Shrinker jaws mounting holes view M5, M6, 5 mm.
Dimensions can be found here >>
Shrinking folds on sheet metal.
If you are using a labyrinth jaws - you'll get a nice even surface on the metal sheet
Shrink wrinkles side view sheet metal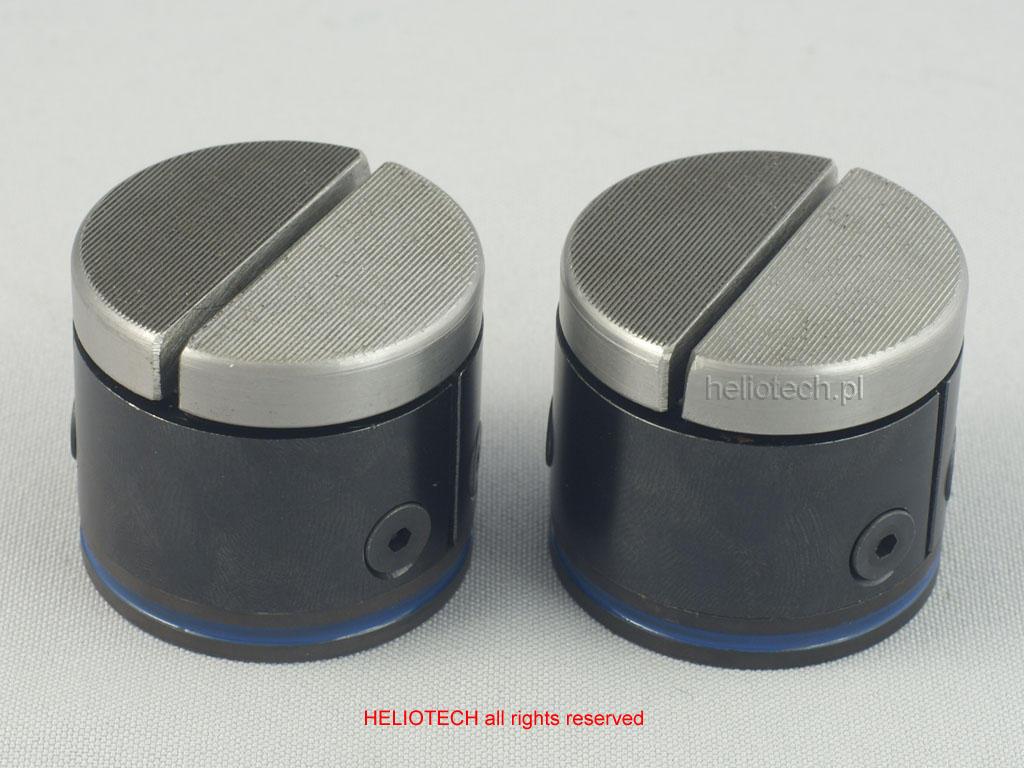 Heliotech shrinker jaws older model with a standard gap. The first prototype model was produced in 2000. This was the version with removable pads.
This was later converted in 2004 to such mdelu as you can see.
Since 2010, we produce a labyrinth model.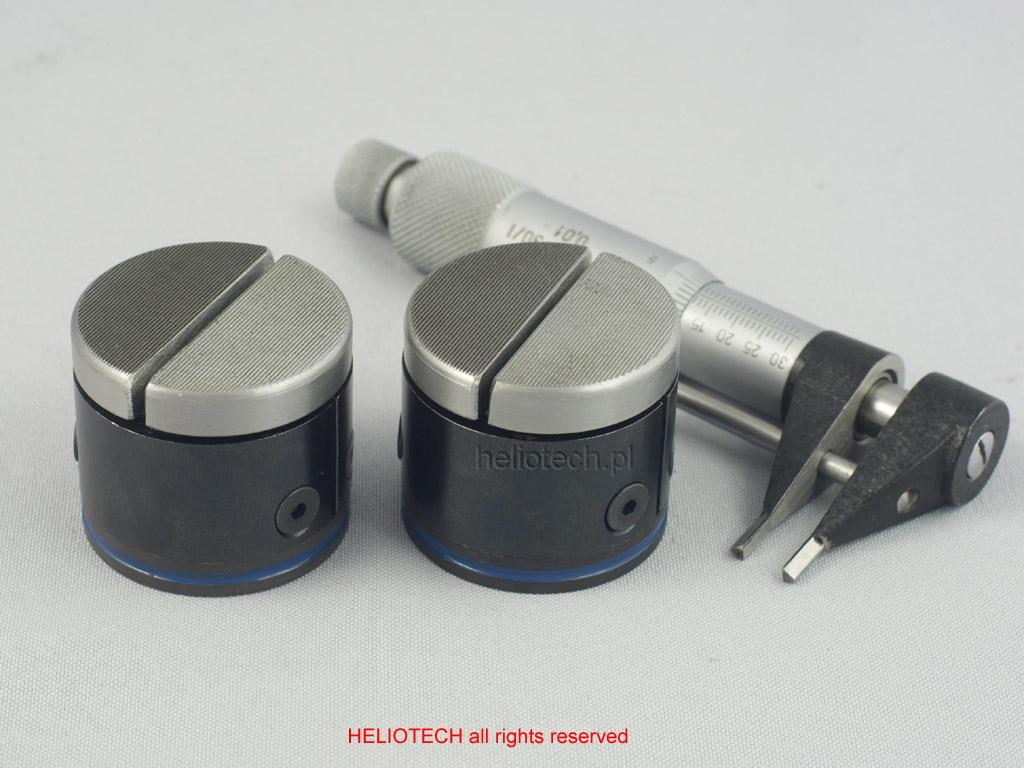 Shrinker jaws LABIRINTH slot model for Pullmax Eckold diameter 40 mm hight 36 mm closeup
Heliotech shrink jaws strigt 2 mm common gap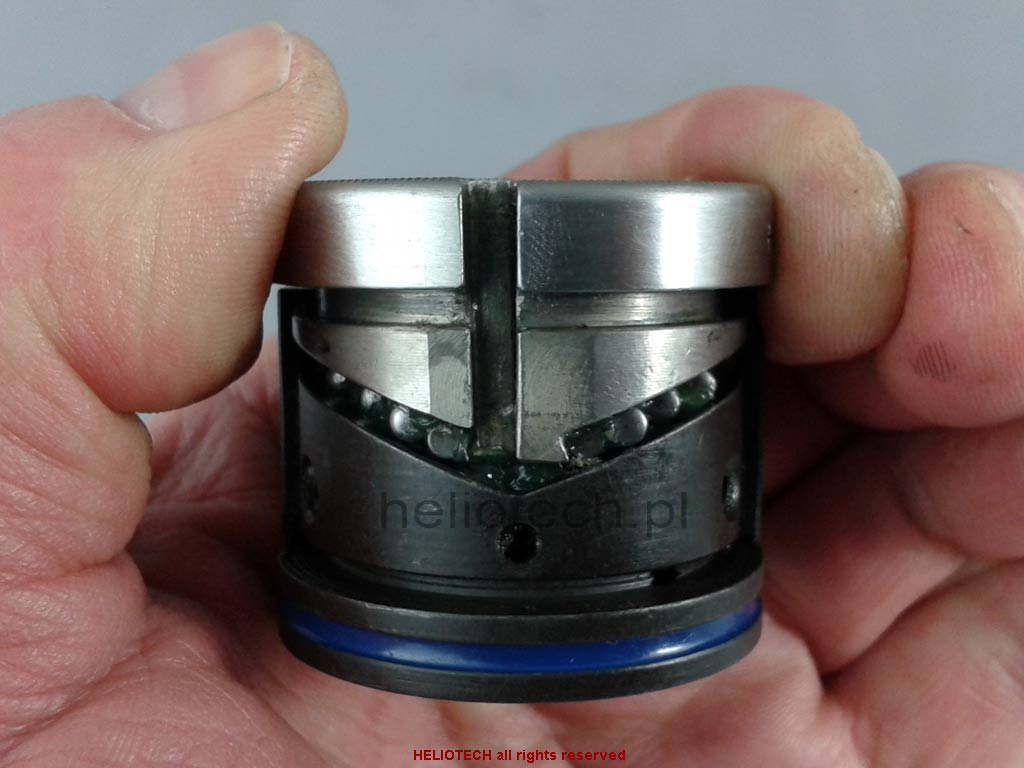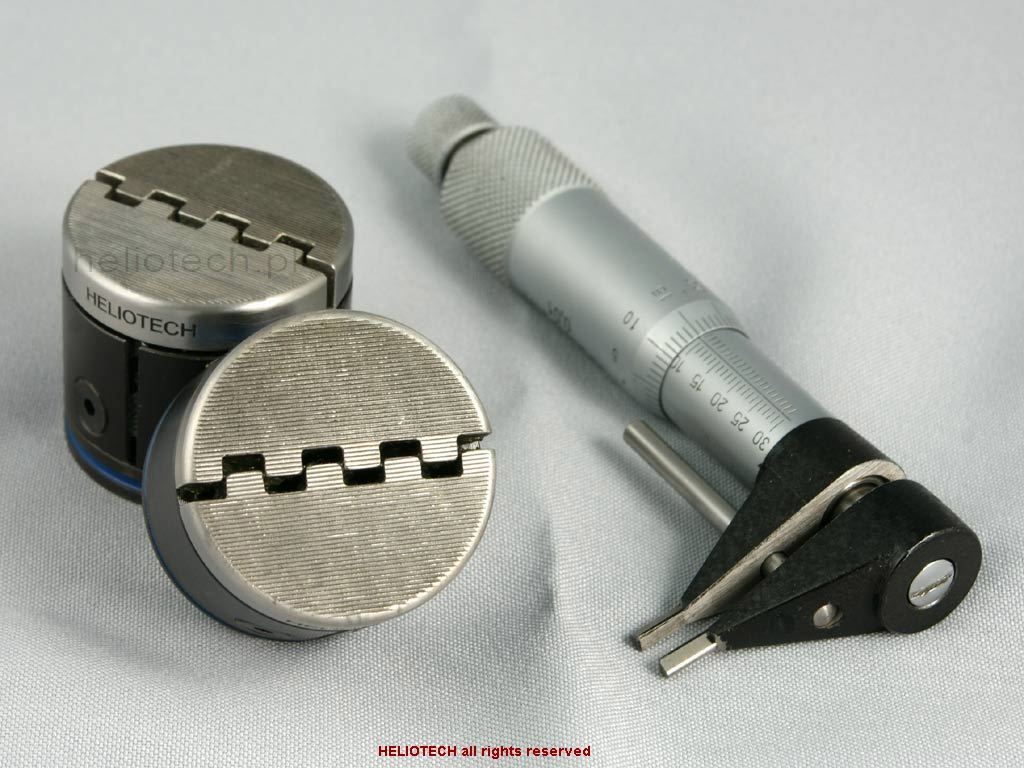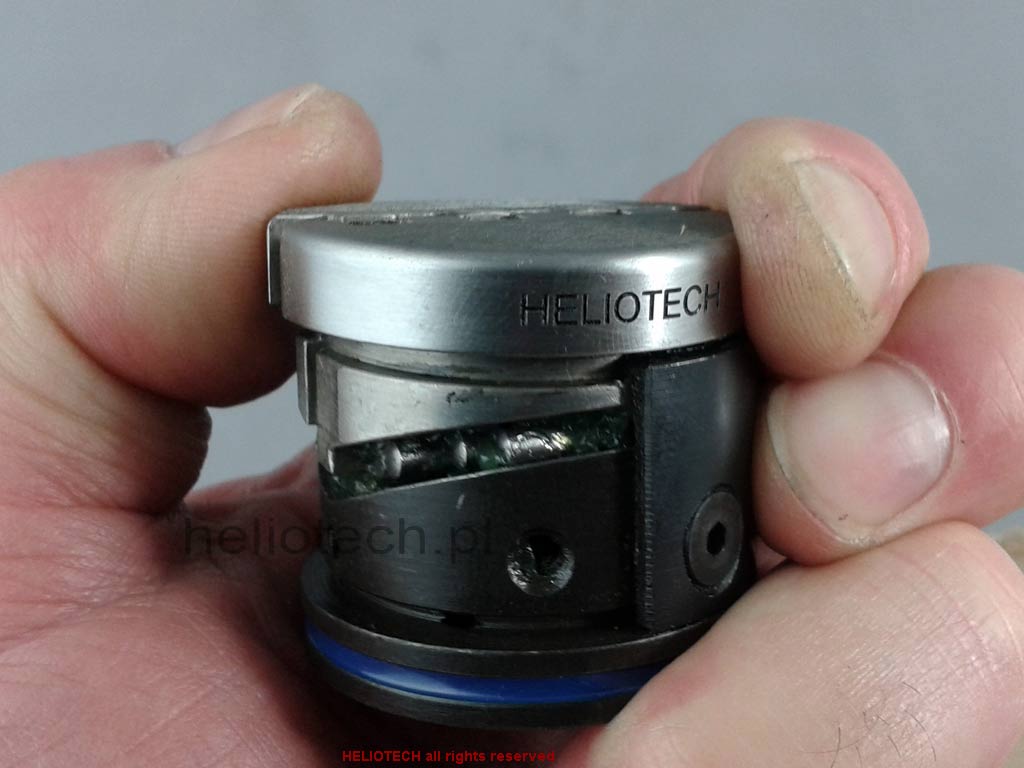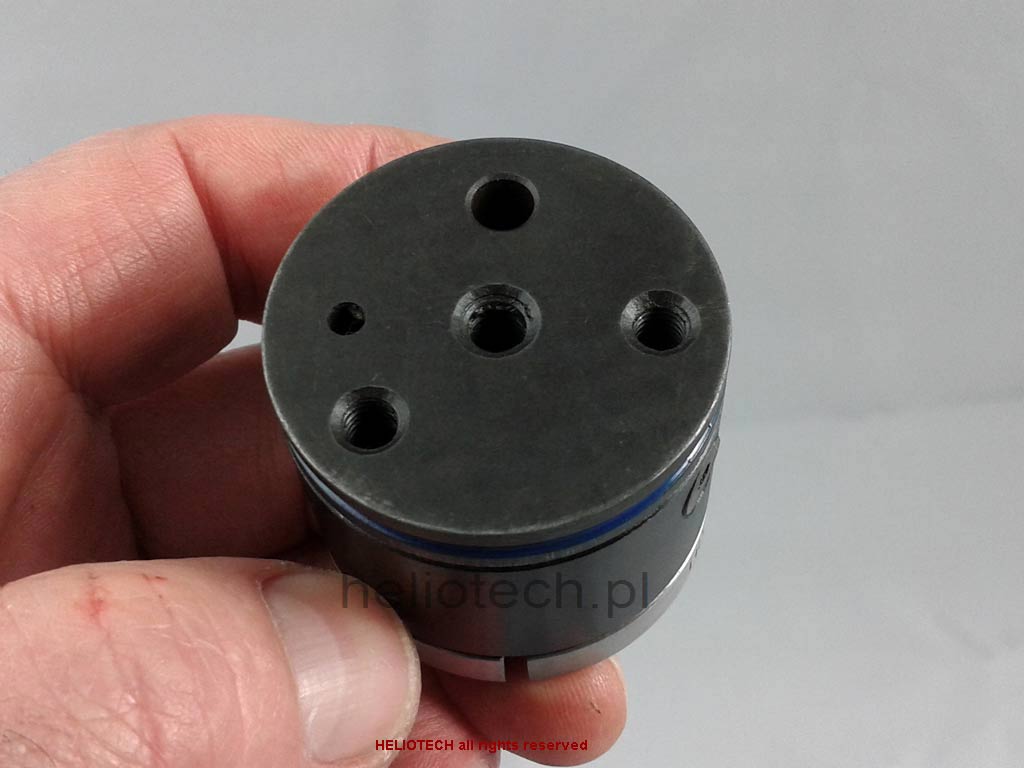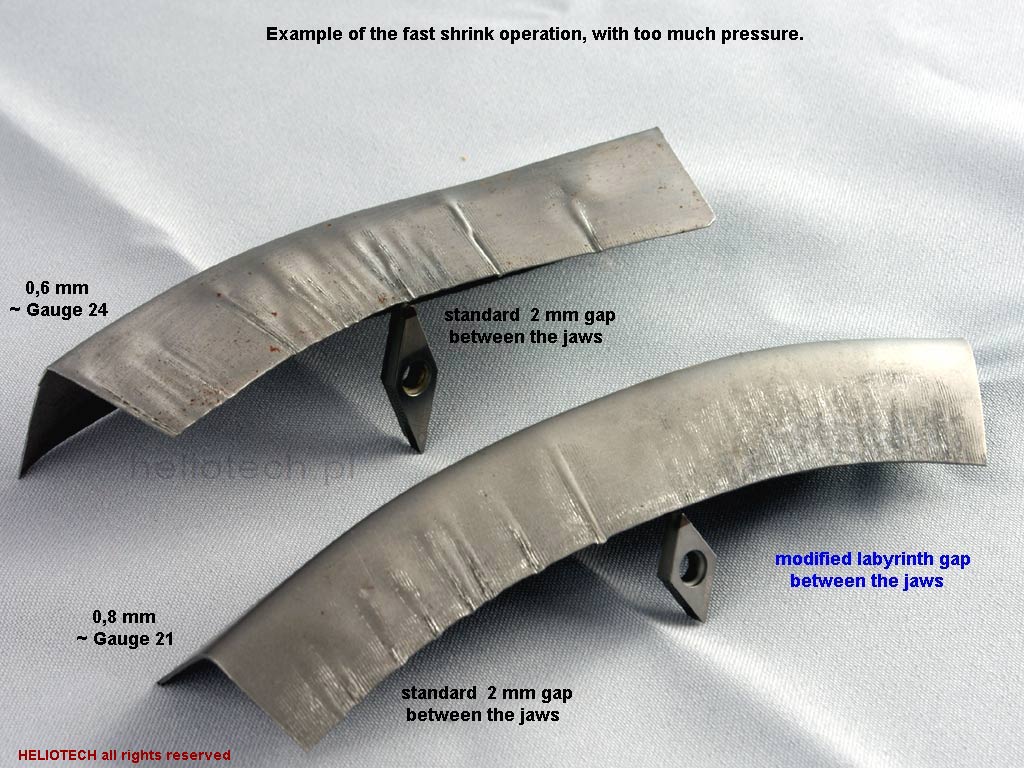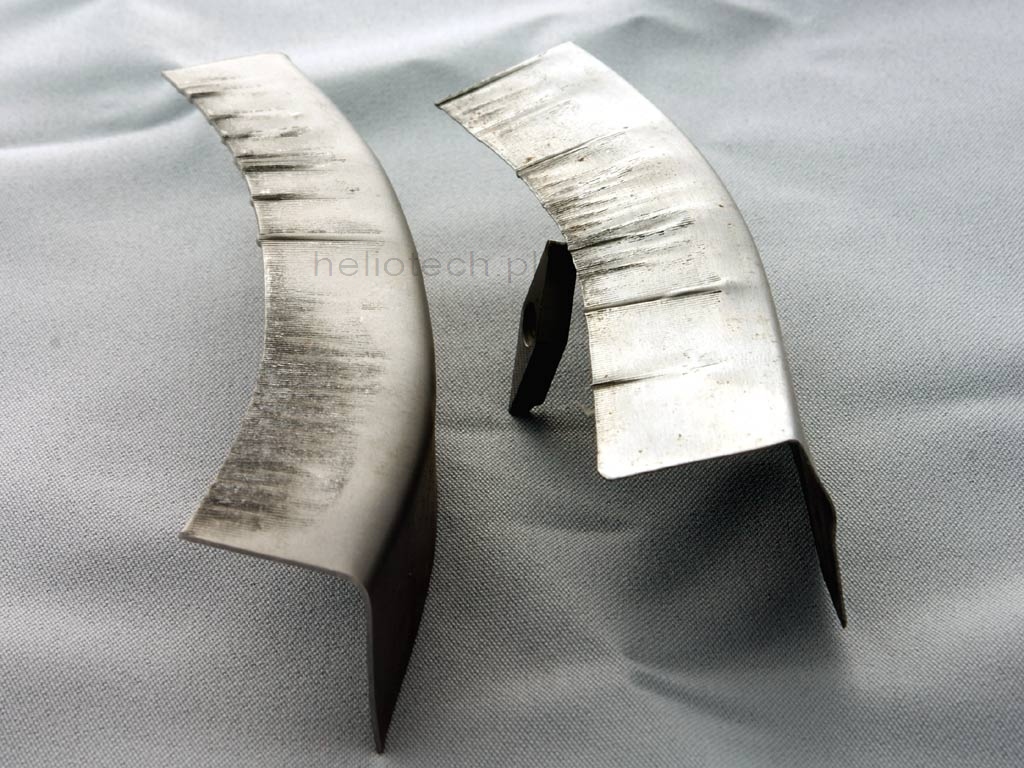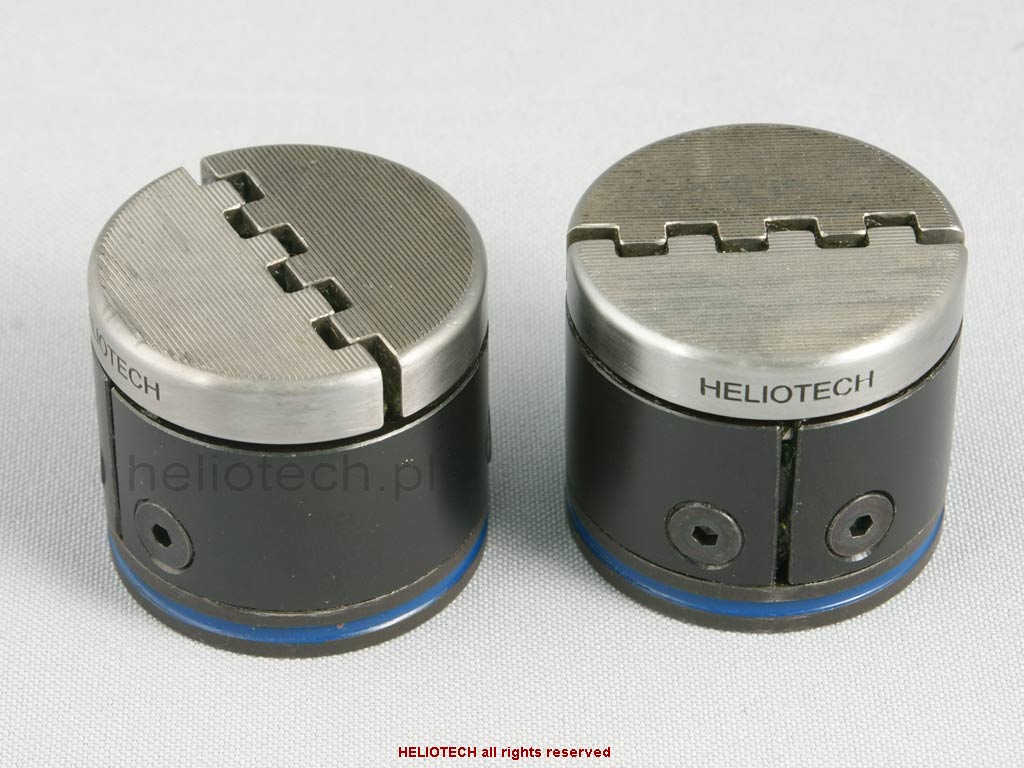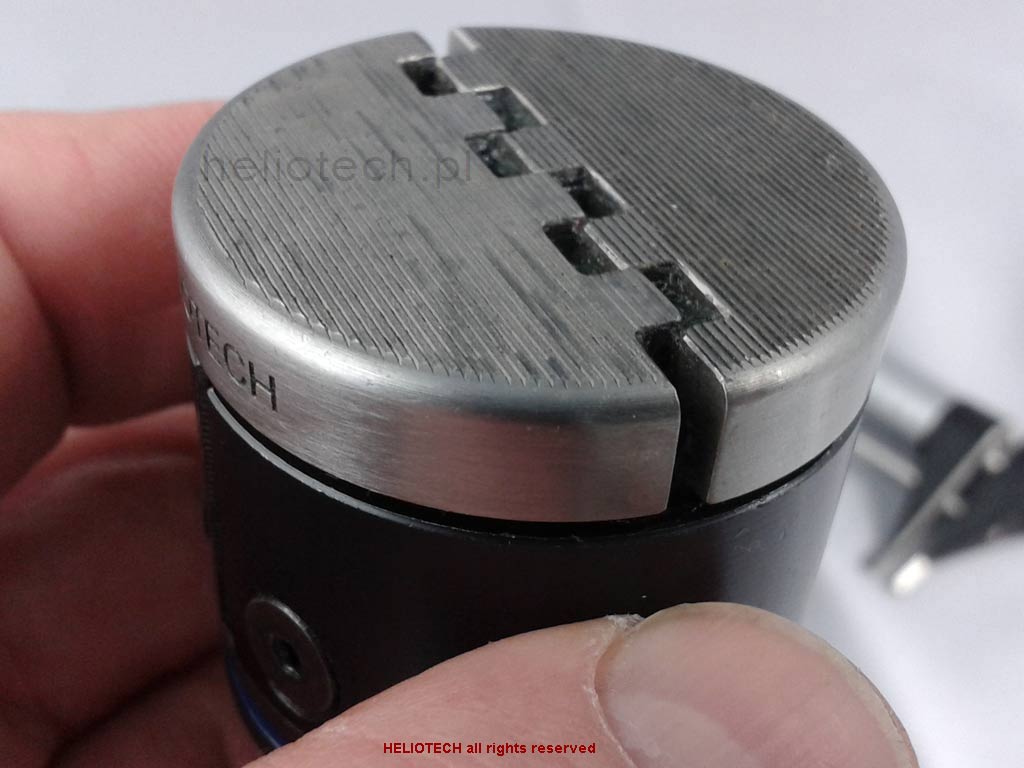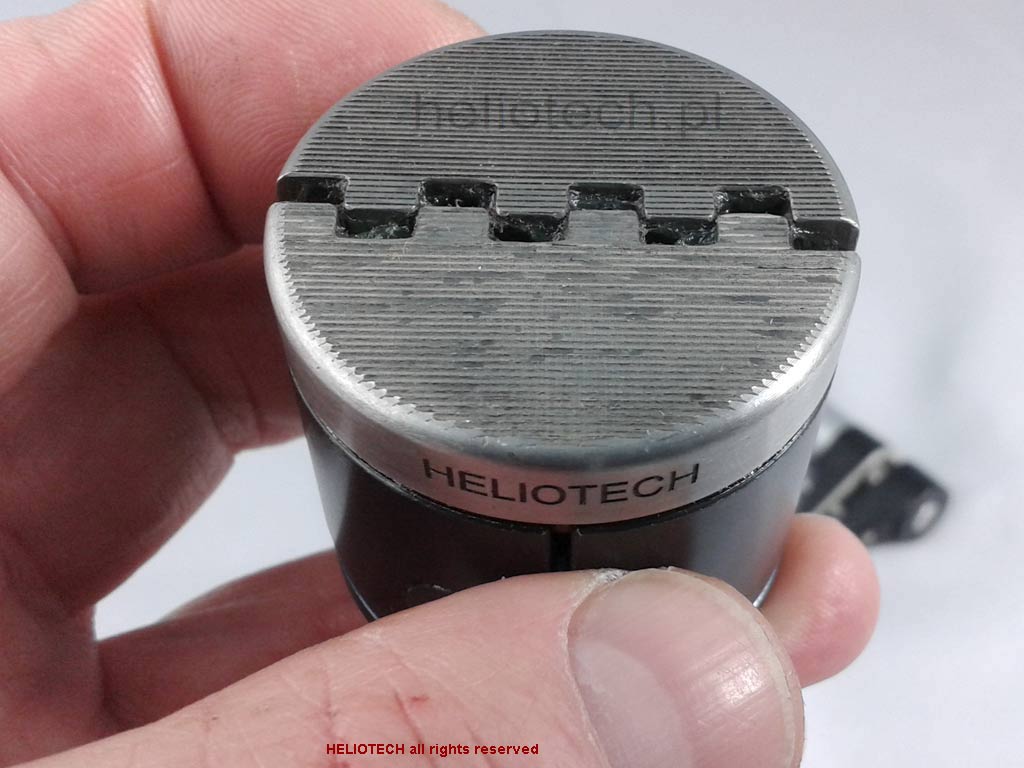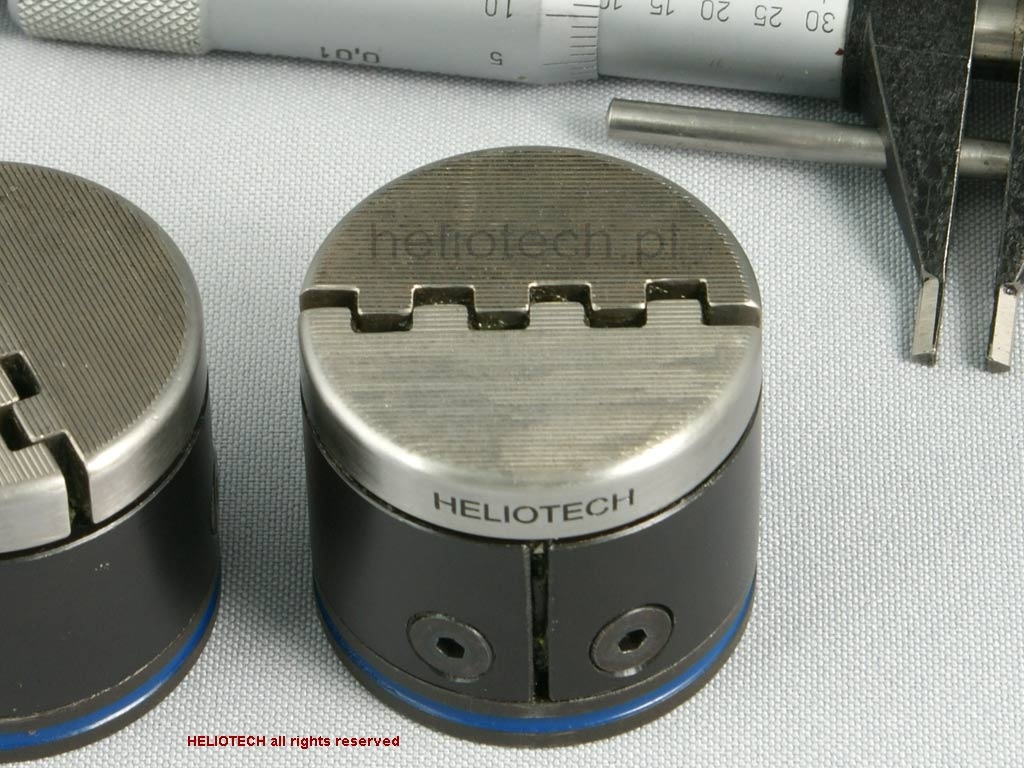 Shhrinking jaws labyrinth slot heliotech model fi 40 mm

Pitch of the shrinker dise teeth is approximately 0.5 mm.
This represents a compromise between:
- The size of the prints, marks on the sheet
- inclination to dirt clogged
- Wear resistance